Iowa Glaucoma Curriculum
The Iowa Glaucoma Curriculum is aimed at residents who want an image-heavy introduction to glaucoma. The curriculum consists of 50 lectures that It break glaucoma into fifty bite-sized pieces averaging 14 minutes in length (range 4 to 37 minutes). In total the curriculum is just under 12 hours long.
It is highly visual with >900 images and >90 movie clips.
The address is: http://curriculum.iowaglaucoma.org/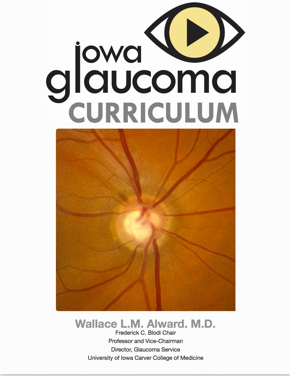 You can also download this as an iBook from the iBook app for the Mac, iPad or iPhone. Search for "Iowa Glaucoma Curriculum" or "Alward."
I hope that you find it useful.

Wallace L.M. Alward, MD.